AGUILA is a key player in the communicating technologies of today and tomorrow

AGUILA is an independent high-tech company based in the Izarbel Technopole in Bidart-Biarritz (Basque Country), City of innovation and high tech.
AGUILA is specialized in small size and low energy consumption electronic systems (Machine to Machine), integrating geo-tracking.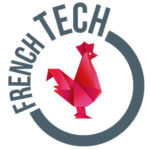 AGUILA has become a key player in dedicated connected electronic solutions. Every day, we respond to our customers' business needs with passion and commitment.
Hubert FORGEOT, CEO AGUILA Technologies
Specialist in communicating electronic systems
Breakdown of our activities
Leader
85,000 connected devices
currently on the market
Recognition
Multiple European awards
for our achievements
Technology
We are specialized in
small connected devices
AGUILA Technologies in a few dates...
As the heir to an entrepreneurial story started in 2006 by Hubert FORGEOT,
AGUILA has become a key player in innovation responding to specific business needs.
Its expertise in electronics, IT, telecoms, position it as a reference in digital transformation
2019

10 years of existence / Export / ISO 9001 certification

2016

Partnership with ATOS
Transport Security Solutions

2011

Solutions for Connected Logistic
& Medical Engineering

2009

Creation of AGUILA TECHNOLOGIES