Innovation at the heart of our business
At AGUILA, we permanently maintain an RDI activity (research, development & innovation). We implement the most innovative and relevant technological solutions to serve our customers.
We collaborate with research laboratories, including CNAM-Cedric (Paris), Sup-Agro (Montpellier), IDELE (Paris and Toulouse), CTAG (Vigo and Madrid) and ESTIA (Bidart, Aquitaine).
More than two patents
filed each year
National and international
R&D projects
(especially European)
Our collaborative R&D projects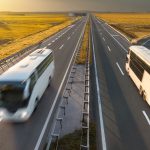 BASC
2019
Improve collective transport safety through the use of IoT and connected technologies.
Improve collective transport safety through the use of IoT and connected technologies.
Project origin : Following the tragedy in Puisseguin in October 2015, the authorities asked AGUILA to start thinking about a way to evacuate people and smoke.
Aguila is an expert company in constrained embedded electronic systems that has developed a recognized expertise in various fields including ITS.
The BASC project represents more than 36 months of research and development with a multidisciplinary team of engineers and doctors in electronics / design / mechanics / operational safety.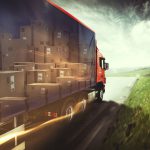 2014 - 2017
CO-GISTICS is a consortium of 33 local authorities, logistics and freight transport organisations, large private companies and SMEs working to deploy cooperative ITS services for logistics.
CO-GISTICS is the first European project entirely dedicated to the deployment of cooperative intelligent transport systems (C-ITS) focused on logistics. CO-GISTICS services are deployed in 7 European logistics hubs ; Arad (Romania), Bordeaux (France), Bilbao (Spain), Frankfurt (Germany), Thessaloniki (Greece), Trieste (Italy) and Vigo (Spain).
CO-GISTICS partners work together to install and operate cooperative services on at least 315 vehicles (trucks and vans).
CO-GISTICS deploys 5 services :
Intelligent management of truck parking and delivery areas
Optimization of freight transport
Monitoring and estimation of the CO2 footprint
Priority and speed advice
Eco-Drive Assistance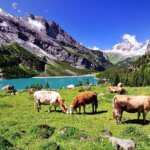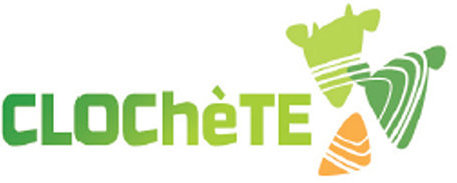 2017 - 2020
The CLOCHETE project is interested in the Characterization of Behavior and the Localization of Sheep and Goats by using embedded technologies.
Two areas are being investigated, namely the support for herding and the development of pastoral areas.
Co-constructed with technological and business partners, it is a question of designing a tool to facilitate and optimize the work of farmers.
Different themes are dealt with, in particular for the location of animals, the generation of alerts in the event of abnormal behaviour or in the event of leaving their authorised territory.
NEW TECHNOLOGIES FOR PASTORAL LIVESTOCK BREEDING
Whether in Mediterranean or mountain areas, pastoral breeding of small ruminants plays an essential agro-ecological role. For these systems, pastoral areas contribute significantly to the food autonomy of the herds. The livestock sectors in these areas produce food products at typicité́.
Livestock also maintains the environmental integrity of these environments by maintaining their openness, fighting fires and avalanches and preserving the biodiversité́.
However, these farms are subject to increasingly heavy "work" constraints, increased predation, or increasingly frequent climatic hazards.
In this context, the arrival of new technologies opens up opportunities to rethink the farming profession and give it a new appeal.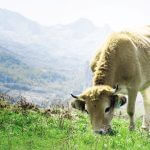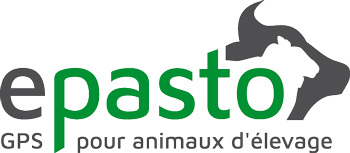 2013 - 2015
Development of an innovative virtual fencing system
EPASTO: Development of an innovative virtual fencing system
The EPASTO project, co-financed by the ERDF under the POCTEFA, aims, through the creation of a cooperative and collaborative network between French and Spanish partners, to contribute to the development of R&D in the service of mountain agriculture. This project brings together 13 partners from different backgrounds: technology centres, SMEs, research laboratories, etc.
In this context, the pilot project called e-PASTO should make it possible to boost the network formed by AGRIPIR's partners around a common goal: the development and implementation of a virtual fencing solution allowing not only the location of the animals composing the livestock but also interaction with them. Two experimental areas have been chosen: Prat d'Albis in Ariège and Urola-Erdia in Gipuzkoa, where the tests will be conducted in 2013 and 2014 respectively.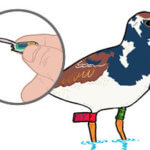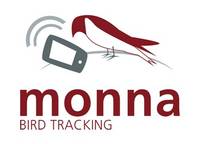 2014
Emerging technologies application for nature and bird monitoring
MONNA : emerging technologies application for nature and bird monitoring
The MONNA project, co-financed by the ERDF under the POCTEFA, aims to position Europe as a world leader in technologies dedicated to nature monitoring. This leadership will be a means of promoting the adoption of effective public policies for the management of the environment and biodiversity.
This project combines the application of emerging technologies in the field of geolocation and transmission. These technologies are used for the analysis of bird migration with the creation of a living-lab. The project is based on the development of a platform for the exploitation of useful data for bird monitoring in the scientific, technological, academic and general public fields. These data should highlight key information for the establishment of relevant public environmental policies.
AGUILA Technologies has positioned itself on this project:
Development and miniaturization of monitoring and data transmission technologies
Data monitoring
Pre-series validation
https://ec.europa.eu/regional_policy/en/projects/france/monna-smart-specialisation-through-nature-monitoring